Click on the images below to see Karen or Jim's resumes and references.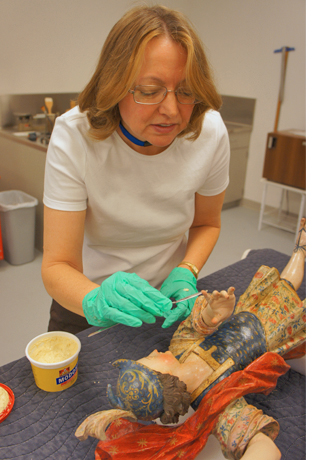 Mrs. Karen Alkons is a conservator of works of art on paper as well as a conservator of paintings. She received her A.B. Degree in Studio Art from the University of California at Davis in 1980. She received training in the conservation of both paintings and paper from the Museum of Modern Art in San Francisco under the co-direction of Ms. Inge-Lise Eckmann and Mr. James Bernstein in 1981-82. Further study in painting conservation was done with Mr. James Alkons in Sacramento from 1982 to the present. Karen Alkons maintains membership in the AIC, WAAC, and the IIC.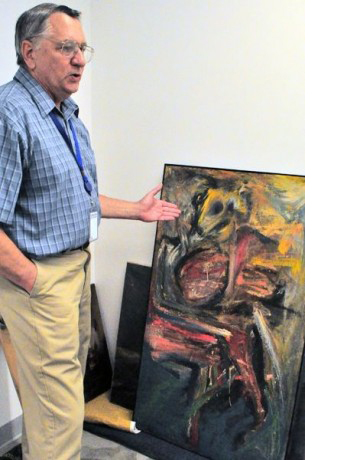 Mr. James Alkons is a paintings conservator who has received an A.B. degree in art from The University of California, Davis in 1973 and completed further conservation studies and work, under Mr. Gerald Hoepfner, at The Laboratory for Research and Museology at U.C. Davis from 1973 to 1974. His background also includes extensive art history studies, including graduate courses with Dr. Joseph Baird of U.C. Davis as well as physical science experience at The University of California, Berkeley. Mr. Alkons is is a fellow of the American Institute for Conservation of Historic and Artistic Works, a member of the International Institute for Conservation and the Western Association for Art Conservators.